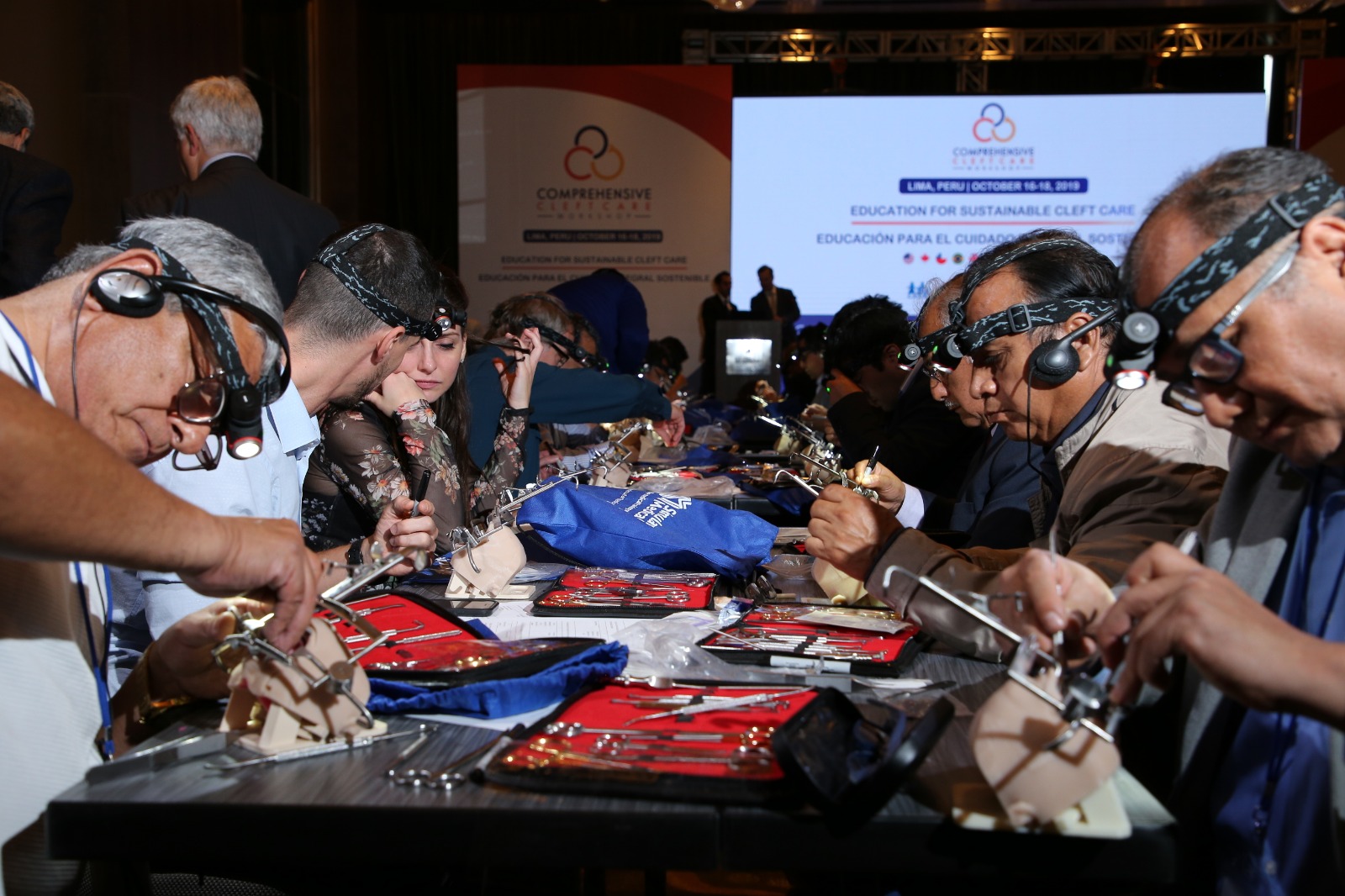 Upcoming Comprehensive Cleft Care Workshops
Istanbul, Turkey, October 6-8, 2021
Rio de Janeiro, Brazil, October 12-14, 2022
Southeast Asia, October 11-13, 2023
Amsterdam, Netherlands, October 9-11, 2024
Cartagena, Colombia, October 22-24, 2025
Past Comprehensive Cleft Care Workshops
Second International Comprehensive Cleft Care Workshop in Lima, Peru
The Lima, Peru workshop was held from October 16-18th, 2019,  with 181 registered surgeons, dentists, and speech pathologists from 27 different countries around the world. This three day course included hands-on surgical simulation sessions for cleft lip and palate as well as a nasoendoscopy lab for speech therapists, taught by 32 world-renowned experts in the cleft field.
First International Comprehensive Cleft Care Workshop in the Middle East/North Africa Region (MENA)
Held in Beirut, Lebanon on April 25-27, 2018, this was the first workshop in the Middle East/North Africa region to include simulation labs. More than 80 surgeons, speech pathologists, and nurses from 20 different countries attended the workshop, aimed at empowering healthcare professionals in creating a sustainable platform for cleft care. World-class experts provided hands-on training on comprehensive cleft care and surgical techniques on simulation models, including speech therapy and advanced nursing care. The workshop was accredited by Cleveland Clinic, the American Cleft Palate-Craniofacial Society (ACPA), and the European Association of Plastic Surgeons (EURAPS).
Project Santa Smile
Held in São Paulo, Brazil at the Santa Casa Hospital, this three-day workshop took place on October 10-12, 2017. The workshop featured interactive lecture sessions and live-streamed surgeries so that doctors and medical students could view surgeons at work.
Copyright © 2018 Global Smile Foundation, Inc. All Rights Reserved.
Global Smile Foundation, 101 Access Road, Suite 205, Norwood, MA 02062
Phone: +1 (781) 355-2065
Email: info@cleftworkshop.org
Website: www.cleftworkshop.org